1:16 L.M.S. Explorer POV-Ray render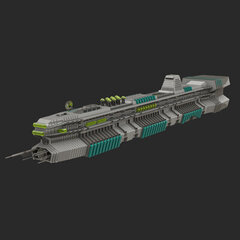 Here is the workflow diagram:
LDD-->LeoCAD-->LDView-->POV-Ray
I used "1680x1050 AA 0.3" as a setting and then used the print-key to make a screenshot.
The render took maybe 30 to 45 seconds. (It's a bit annoying to correct all the ill-placed bricks in LeoCad, but the render time is MUCH MUCH faster than with the LDD to POV converter).
---
From the album:
98 images
0 comments
5 image comments
---
Photo Information for 1:16 L.M.S. Explorer POV-Ray render