Nick Nuwe - Fallen Royalty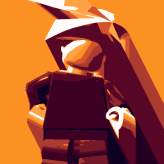 Entry posted by Shadowblaze ·
584 views
Hello. I present to you my (not really) new track I composed.
It's inspired by Breath of The Wild, and it tries to mimic the style of the music that plays where the Sheikah are involved, namely shrines, Divine Beasts and guardian encounters. The twist here is that this mellow and somber Sheikah atmosphere, filled with orchestra (real violins included) and unique sound design surrounds a stupidly heavy EDM drop.
Enjoy.
https://www.youtube.com/watch?v=gWqr1g0TM8E
Edit: RRU doesn't want to embed the video. Oh well.