Nick Nuwe - Wayward Witchcraft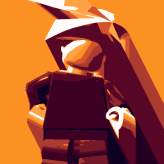 Oh man it's that time of year again. That is, time for spooky anime metal! That's right. I decided to stray away from my tradition of making regular spooky stuff, and went for just a halloween appropriate track instead. I think it ended up being the best decision I could make, since I was getting bored the hell out of my skull with the spookiness shtick.
Don't you just love the triple alliteration in the name? I couldn't make a Halloween track without a cheesy name, even if the track isn't that spooky.