I'm tired (random greetings, life updates, etc)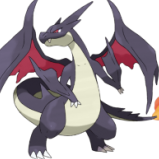 Entry posted by BobaFett2 ·
331 views
Sleep is hard. Body does not want to sleep. Brain wants to sleep. Brain tends to lose.
Hi! I'm [still] Jaina, [still] queer as hell, [still] messed up in the head [but slightly better than before], [still] obsessed with LEGO stuff. Especially that which was around during my early childhood.
Hey, it's been a while since I was around here. I dropped out of RIT. Game Design, while still a huge passion of mine, is no longer something I can pursue. I simply cannot retain ANY useful information about coding (beyond the basics) if I stop coding for even a short period of time, and I have trouble learning anything new in it. I'm also in a bad place in my life, mental health wise, so I'm focusing on doing a whole lot of therapy and getting my s*** back together.
I brought back RSIs (repetitive strain injuries) brought about by trying to breed a shiny version of every single goddamn Pokemon (for which that is possible) by playing an extremely excessive amount of Dofus, followed by Stardew Valley, and then Sunless Sea. I'm itching to go back to Sunless Sea. I have no self control, though, so whenever they are feeling marginally better I do something to screw them up. It's REALLY boring watching Netflix and trying not to fidget all day long.
I recently remembered how awesome LEGO stuff can be and I want nothing more than to build, build, build. Unfortunately, my home is in Rochester, and my bricks are with my parents, in Saint Paul - plus, my hands hurt all the frickin' time so I'm not gonna open that barrel of snake worms until they are doing better.
In more positive news, I have a partner and also a sort of partner who will probably eventually be a girlfriend and it's pretty great. It's weird that some people actually find me attractive.
Edit:
Hopefully I'll be around here more often. I have very little to do lately. Recovery is dull.
2

1