Shadowblaze's Summer Catchup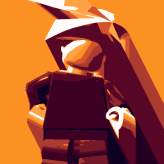 Entry posted by Shadowblaze ·
452 views
As promised, here's a single post containing some of my videos, from this summer onwards!
This is a TouHou style track I started two years ago right after finishing Champion Battle, but I remade it from scratch with my new composition style. Unlike other tracks inspired by the same source, this one is a full-fledged composition!
This one is a rather unusual track for my standards, being more focused on experimental atmosphere and ambience than anything. Melodies are very scattered and are by far the least important element here.
This is a pretty basic House track, it's nothing too extreme but it's definitely a refreshing take on such a stale genre!
And last, but not least, this is a track I made as an example to show to a game developer who contacted me. I didn't even get to send it to him, so I decided to upload it.
It's a JRPG-syle background music with very Japanese-y elements and floaty harmonies.
And that's all! Enjoy!