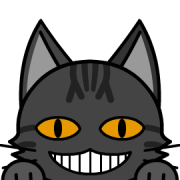 Entry posted by noghiri ·
252 views
My commentary is in red.
WORLD BANK ASSISTED PROGRAMM
DIRECTORATE OF INTERNATIONAL
PAYMENT AND TRANSFERS.
DEBT RECONCILIATION/AUDIT UNIT
United Nations Headquarters,
New York, NY 10017 , USA
YOUR REF: WB/NF/UN/XX0L8 UNITED NATIONS.
 Dammit! They caught up to me! I knew I shouldn't have borrowed money as the ambassador from Lusitania!
 
This is coming to you in regards to the recent meeting between the United Nations Compensation Commission to restore the dignity and Economy of Nations based on the Agreement with the World Bank Assistance Project and the U.N Security Council.
 Wait, this isn't about my debt to the UN? Forget I said anything.  Also, what does the UNSC have to do with... well, this?
 
This email come to those who are yet to receive their compensation, inheritance, winnings and who have been scammed in any part of the world, this includes every foreign contractors who have not received their contract sum, and anyone who has any unfinished transaction or Compensation payments which failed due to Government problems etc. The UNITED NATIONS have agreed to compensate you with the sum of $1,850,000.00 USD (One Million, Eight Hundred And Fifty Thousand United States Dollars).
 So you're telling me... I'm getting this payment because I'm gullible, and haven't yet received compensation for this? If I had known I could be paid to be dumb, I'd have asked my mum to drop me on the head a few times instead of teaching me basic math.
 
Your email was in the list submitted by our Monitoring Team observers and this is why we are contacting you as one of our beneficiaries. You are advised to contact MR MICHAEL WILLIAM immediately for your Compensation payment of $1,850,000.00 USD (One Million, Eight Hundred And Fifty Thousand United States Dollars). which will be released directly to you in accordance with legal clearance and procedures. And mode of payment was as well specified for proper conducts and financial regulations to kick against criminality during process of payment (I don't know what this even means). We have arranged your payment through our swift card centers, with the latest instruction from United Nations Office And International Monetary Fund Reconciliation Office. Isn't the IMF separate from the UN?
...I hope they have cute secretaries or something.  I should go pick this up in person.
 
 
OWEVER YOU ARE ADVICE TO SEND HIM YOUR FULL INFORMATION.
 I'll pass this on to Mr. Owever.
Full Name:...........
Current/Valid Residential Address:..........
Nominated Delivery Address:...........
Age:...........
Sex:.......
Occupation:......
Country:.....
Home Cell Number:......
Direct Mobile Number:......
 
Contact MR MICHAEL WILLIAM immediately for your compensation payment by replying to this email or emailing the address below:
 
 
MR MICHAEL WILLIAM.
Email:  <REMOVED>
Telephone: Apparently, the phone number here belongs to a Peter L. Casserly, of Mission Viejo, CA.
 
 
He is obliged to treat your case with utmost urgency as soon as you contact him and fill out your correct details including all reachable phone numbers for him to get in touch with you via phone and email. I'm obliged to mock this email, and also possibly reverse-Nigerian 404 it.
 
For your information, you have to stop any further communication with any other person or office claiming to be the right office to avoid any hitches in receiving your payment. Because of Impostors, we hereby issued you our code of conduct, which is (Atm-7750) so you have to indicate this code when contacting the Card Center by using it as your subject.
 So... You're telling me to... quit talking to you? I... guess I could stop talking to you.
 
Kindly be informed that recipients shall be liable to pay $350 dollars which is obvious cost arising for the delivery of the donation parcel and there will be no hidden fees. This is due to Legal law protecting all donation funds misappropriation.
 I'll show up and ask you about this in person.
 
Good luck and kind regards,
 
 
Mr. Ban Ki-Moon
Secretary-General of the United Nations.
His title is actually General Ban Ki-Moon.  Not Mr.
He really should proof-read what his secretary writes.
Pending time, I shall poke at this and see if I can provoke shenanigans.