Ambiency Music and Twooter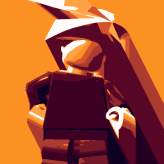 Entry posted by Shadowblaze ·
368 views
Nothing big today, just officially announcing that I'm on Twitter, as well as the fact that SoundCloud is done. I might consider increasing my upload time someday...
What makes this video really worth it (as basically I've told you all that's in this video) is the extremely cool, 40 seconds long ambience track in the background. You don't hear this kind of music every day. Completely free of charge*, made exclusively for you.
*Terms and conditions may apply.