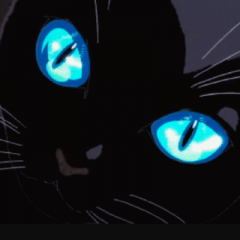 Entry posted by Drill Master ·
828 views
Hey guys.
It's been a long time since I was active here.
I got a job now, so that's been taking up quite a lot of my time. Maybe too much...
I miss being here, I really do. This will be the first time I've even put anything on the forum in forever.
I'm sitting here, waiting for something to say, but I don't have much. I haven't been able to keep up with the forum. I don't know who is still here or not, or who the new members are. What the next biggest topic is. I've just sorta fallen off.
I want to change that. Get back into the family I've once known. Yes I said family, because you guys are. You've made me be more comfortable over the internet, if that were ever truly possible. I know I've had some off times, but we all do, right?
I'm gonna try to be more active again. Perhaps bring back some old things I've left behind. Or create some new things for everyone to enjoy.
In other news, I think I may have finally beaten my composer's block, so you can expect me to start posting music here again.
And, if you really must know, I push shopping carts at the local Walmart now. This job tends to build up stress at times, but I made a vow that I would not quit, and I've been told the managers have noticed my, determination. 
Anyway, sappy blog post over. It's good to be back.
See you all around the site.
- Drill