Okay, to start off once I had the idea to create my own games but the only application I could find was GameMaker. From the time since then I used Blender's Game Engine mostly because it was a good application (to me) for creating games of my very own. So I started on some work and I never got far.
I didn't have a story plot or whatnot for the game so I decided I would simply model an Office Cubical and try and add a human-like character which led to some interesting problems such as the fact that the character's mesh would fly away if it was given physics, also I found that the controls applied to the whole body and not the only bone I picked.
Finally I gave up, and I didn't save it or take any footage of it... But I am starting over from scratch with some new stuff for offer. Here is my progress so far...:
Before: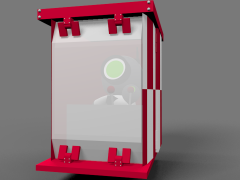 After: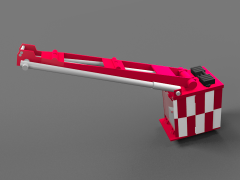 This is a model I will be using during the introduction sequence. For those who cannot work out what it is it is a crane.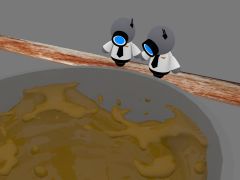 It did take a while for me to get the fluid to work properly and this is the result. This is simply an asset I might use in-game which can be used as a deadly object.
This is all so far. I'll add more pictures/assets/scripts or whatever the further I get. I might also include a bit of footage along the way.