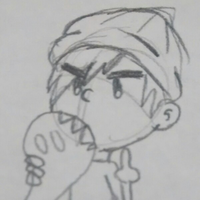 I've never really followed the whole "New Years Resolution" thing before, but in getting older and running out the body clock, I've realised it might be good to start making some changes.

One thing I really want to achieve next year is one of my biggest failings from this year. I'm a software developer by day, and a gamer by night. Being drained through the day with professional-level coding has made me bitter and cynical towards my own projects, to the point I've stopped doing them. While I still write game design documents as a hobby, I've completely put off physically working on any of the projects I would have once committed to.

My New Year's Resolution is to produce one large-scale mod. It's something I used to do, or at least make serious attempts at, and I totally have the capability to do so now.

While just making a new project from scratch gives me a lot of freedom, doing it as a mod means I get to excite an existing audience and utilise any existing content/implementations (i.e. I don't have to make my own guns or gun code, which is important as I have no visual ability whatsoever, and core stuff like weapon physics are a real pain in the knackers to do). A big problem of making a game from scratch is that any serious investment will cost me (purchasing asset packs or artists to make the game not look s***, paying for my own time and materials, paying for promotional stuff etc) and I'll want to seek return, which means a lot of legal and certification woes to deal with. I just want to build something big but relatively light that people can enjoy.

My trouble is selecting a game for the specific mod I want to create. In an ideal world, my ultimate mod project would be a kind of Destiny-styled Raid, set in a breaking-down theme park. That is to say, a networked game-mode where a group of players are teleported between several small scenarios, in which they must complete a puzzle with barely any hints, while a horde of enemies attempts to gun them down. The story and aesthetics will be based on the likes of Westworld and Jurassic Park, which I've become very obsessed with recently. Ideally, players can collect audio logs, and collecting enough will change the final boss fight (or add a second one).
Of course, that kind of project would be intense to produce, especially with many mod kits, so the idea is modular and flexible. Maybe it will only be solo. Maybe combat will be reduced. Maybe there will be less variety of individual puzzle mechanics and instead more reuse in creative ways of the same puzzle mechanics. The core, player surviving a collapsing attraction park, will remain the same.

I'm looking for suggestions of games that have the capability to do anything along these lines. I've thought about using Blockland, but I've heard some negative things regarding the capability of the bots and having many different behaviours going at once (ideally, many people can connect to the server, group up in "fireteams" and run different parts of the course at the same time, like how a theme park ride has people in different rooms). If people can prove Blockland is capable of this kind of stuff, sure, but otherwise I'd like to know anything else I could use as a base. Another variant I've thought about (and one more relevant to RRU) is to make an overhaul for LEGO Rock Raiders that switches it up to become a time trial to find certain missing people and objects in the various tunnels underneath the park that staff used to get between attractions to perform maintenance.
Any suggestions will help. A part of this is I want to make something people will actually play, as opposed to just producing crap for myself.